FC7 - Natural Plain Wood
Scotia Beading
Free Samples
Order four free samples to see and feel our products in your home!
Use me against skirting boards to cover expansions gaps
Available in 2.4m (7.8ft) lengths
Product Description
The FC7 Scotia
measures 2.4m and is designed for use with laminate floors, giving the finishing touch of class and expert appearance.
Installation guidelines advise that an expansion gap should be left around any skirting board, wall or door edge - scotias are the perfect accessory to finish off your room as they are placed over the expansion gap and are secured to the wall or skirting board.

Product Dimensions:-
18mm (H) x 18mm (D) x 2400mm (L)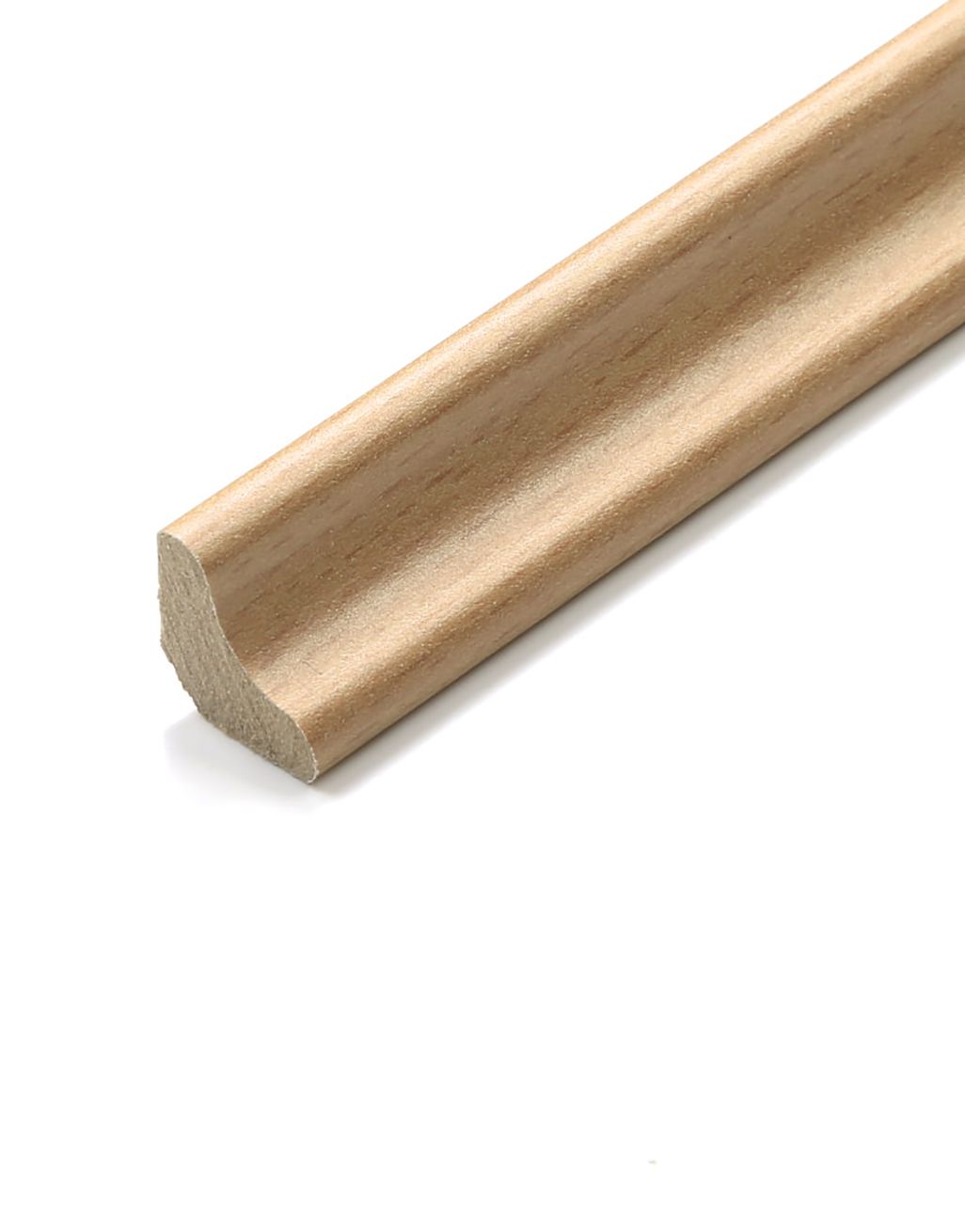 Accessory Warranty
Our wear warranty has been created to provide you with peace of mind that our quality product is ready to stand the test of time.
With proper care and maintenance, we guarantee against any hidden defect that may adversely affect the life of the product.
If you have any questions, please get in touch! For a detailed explanation and warranty exclusions, please visit our terms page.