Salcombe Smoked Ember Oak
Brushed & Lacquered
Engineered Wood Flooring
Free Samples
Order four free samples to see and feel our products in your home!
Salcombe Smoked Ember Oak Engineered Wood Flooring
Are you looking to invest in flooring that will stand the test of time? Our Salcombe Smoked Ember Oak encompasses rich smokey brown shades and delicate neutral tones. This allows this durable and stylish engineered wood flooring to look highly sophisticated with any décor. Its versatility makes it ideal for any colour palette, while its delicate natural profile adds just the right amount of rustic beauty, without being too overpowering. Don't forget to look at our accessories page, it is fully stocked with products to help you get the best results.
Specifications
Finish
Brushed & Lacquered
A closer look
Salcombe Smoked Ember Oak
Brushed & Lacquered Finish
An elegant finish that's easy to clean and gives a perfect blend of smooth shine with enhanced natural wooden features
Narrow Planks
Add the perception of depth and width to your home with narrow planks that can really make smaller rooms look and feel larger. These narrow boards can add extra character and really help showcase the texture of your natural wood floor
Stylish Quad Bevel
A 4-way bevel provides a timeless 'V' finish to the edge of each board to give your room that statement look. The perception of depth adds to the rich definition and classic look of your floor
Rich and Classic Colour
Wood has a natural elegance that stands it apart from other floor coverings. We've developed this colour to enhance that rich and classic feel perfectly
/* OILS AND LACQUERS */ ?>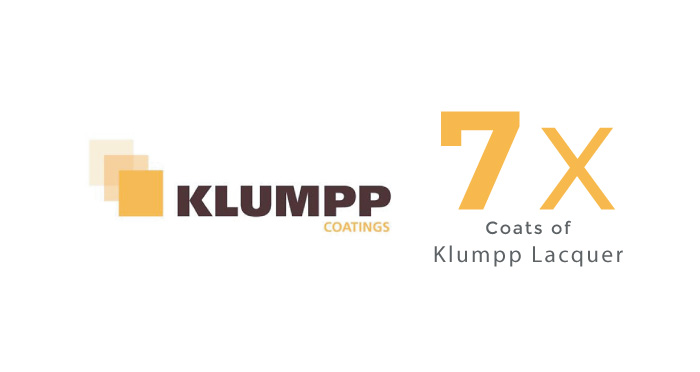 Ultimate Lacquered Coating
Lacquered with massive seven coats of premium German lacquer to provide a highly durable finish that complements the natural look of your floor.
/* THICKNESS */ ?>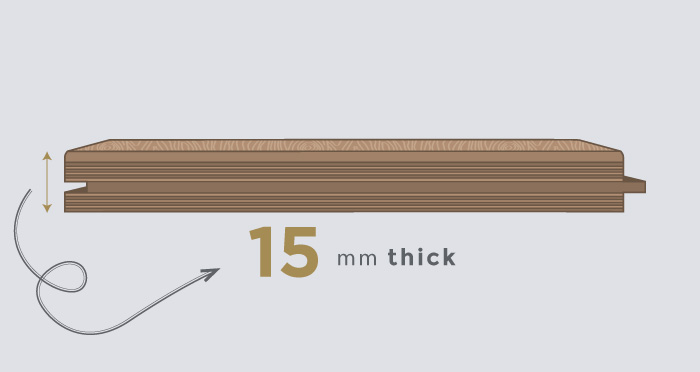 15mm Board Thickness
The thickness of your floor is important in ensuring your floor is both stable and highly durable. With a 15mm thickness, you can be safe in the knowledge that your new floor will stand the test of time.
/* TOP LAYER */ ?>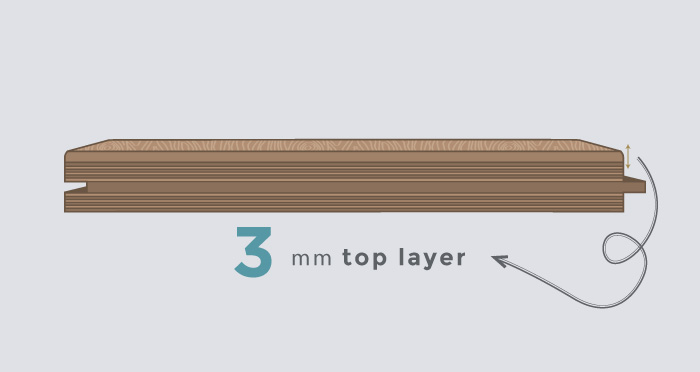 3mm Top Layer
Sawn cut and highly stable, our 3mm top layer adds strength and allows sanding to re-varnish or re-colour your floor.
/* GENERAL */ ?>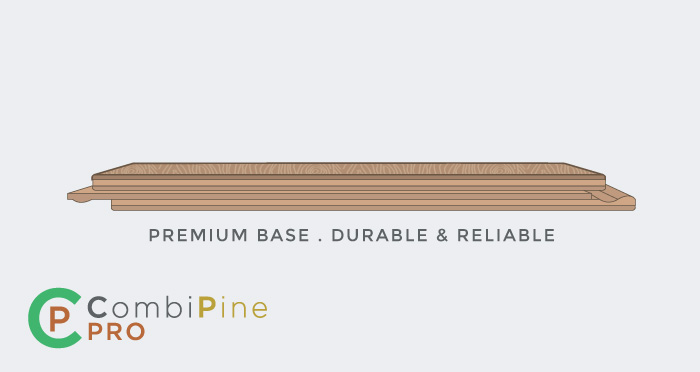 Solid Pine Base Layer
A premium, engineered 12mm Ply base that's ready to answer the busy family home with a durable, stable and reliable construction.
Hand Selected Boards
Character and quality go hand in hand with care, and each of our hand selected boards is chosen to make your floor unique.
Sustainably Sourced Flooring
This flooring has been sourced from an approved source, meaning that it has come from only the most well maintained and sustainable forests. This helps preserve delicate ecosystems and ensures that native cultures and economies are respected.
/* LENGTHS */ ?>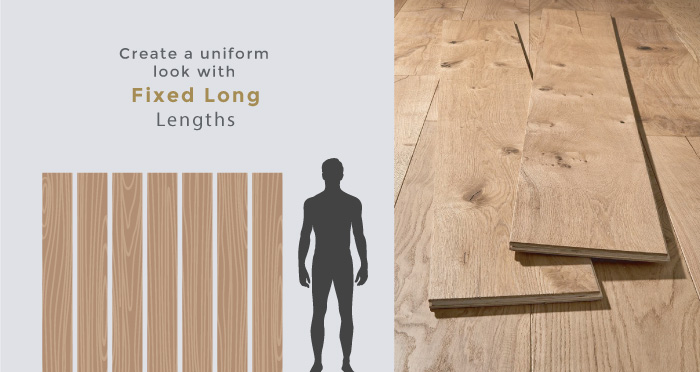 Fixed Length Boards
A grand and elegant option to really showcase natural wood grain patterns. Long planks offer outstanding character with a fixed, uniform finish.
/* GRADE */ ?>
Prime Grade Boards
As our cleanest grade of wood, the Prime Grade features fewer knots and cracks compared with our Rustic Grade and Character Grade floors, but instead emphasises consistent natural colouring and a more 'pristine' finish.
/* WOOD ORIGIN */ ?>
European Oak
Salcombe Smoked Ember Oak is of the highest quality European Oak and offers beautifully distinctive grain patterns to enhance your home.
/* JOINING SYSTEMS */ ?>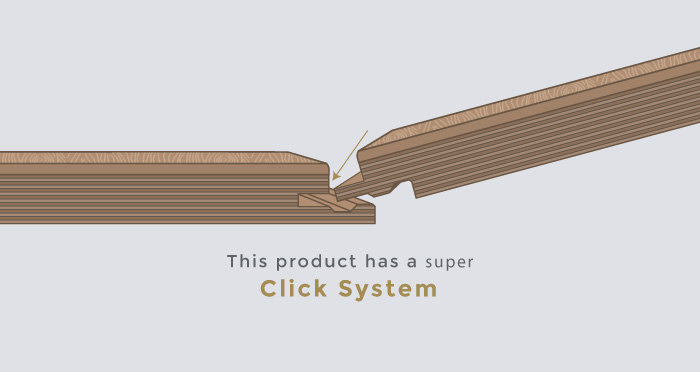 SuperClic Fitting System
Click and go! Our click system saves you time and money and with no glue needed, you can save on installation mess too.
/* WARRANTIES */ ?>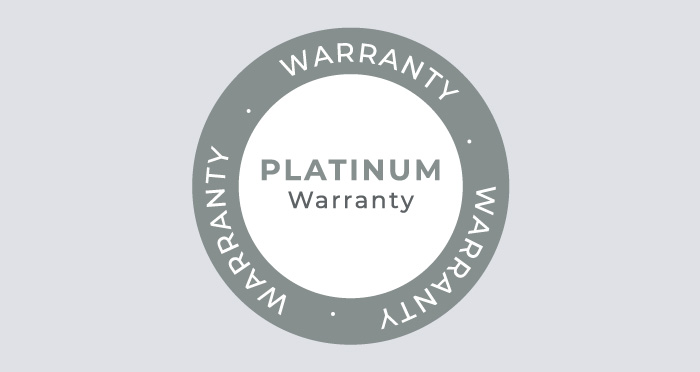 Platinum Warranty
Covered for life with our Platinum Warranty, you can be safe in the knowledge that your floor is protected against manufacturing, click system and tongue and groove defects.
Recommended
Colour Complimentary Touches
Finish your Salcombe Smoked Ember Oak flooring with our room edging and joining accessories.