Trade Select 20/6 x 190mm
Oiled
Free Samples
Order four free samples to see and feel our products in your home!
Trade Select Natural Oiled Engineered Wood Flooring 190mm 20mm
Simply beautiful with a classic appeal that will never go out of style, Trade Select 20/6 x 190mm is the perfect flooring option for various types of decor. From traditional with rustic elements and lavish furnishings, to modern, with neutral furniture and sleek surfaces. Versatile and practical, the floor can either complement classic interiors or provide a refreshing contrast to minimalist homes. Knots that bring more character, colour variations that add more visual appeal, grain patterns that create the comfortable feel of an authentic old cottage. Trade Select Natural Oak is a great way to add a note of natural beauty to a modern property, and is designed to meet the demands of a busy home with ease.
A closer look
Trade Select 20/6 x 190mm
Oiled Finish
Experience the perfect combination of natural charm and high durability with an oiled finish. The high-quality oil protects against everyday wear and tear in your home
Regular Planks
Wood flooring can come in a range of thicknesses, lengths and widths, but for that classic wood look and feel, you can be sure you're on to a winning choice with our regular width boards. A perfect width to demonstrate the natural beauty and character of the wood, a regular width can complement any room in your home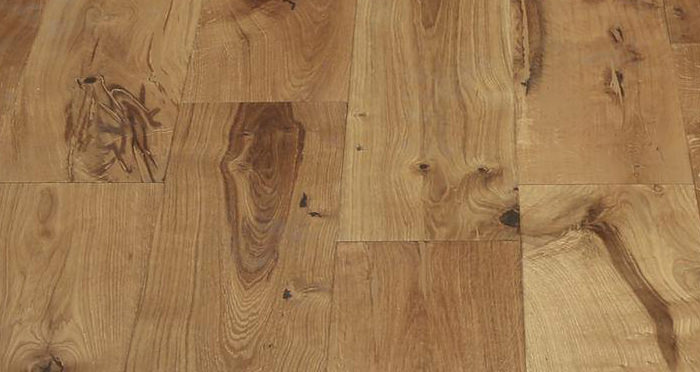 2-SIDED BEVEL
This engineered flooring is finished elegantly with a soft bevel rather than a harsh v-groove, giving subtle class to the floor rather than the slightly more unnatural v-groove. This completes the authentic finish!
/* OILS AND LACQUERS */ ?>
Enhanced Oil Coating
Enjoy the beauty and natural texture of your floor for longer with our enhanced oiled coating. Finished with five individual coats of Dura oil, your floor will be highly durable and feature enhanced colour that really brings out the signature wooden grains.
/* THICKNESS */ ?>
20mm Board Thickness
20mm boards are some of the thickest on offer, giving a premium level of stability and durability in your home. You can sand, varnish and recolour your floor more often to spring new life into your home for years to come.
/* TOP LAYER */ ?>
6mm Top Layer
This 6mm sawn cut top layer is 'a cut above the rest' and offers more strength and stability than cheaper sliced versions. A thicker veneer will also allow you to sand and varnish the floor more often, bringing new life, new colour and removing scratches.
/* GENERAL */ ?>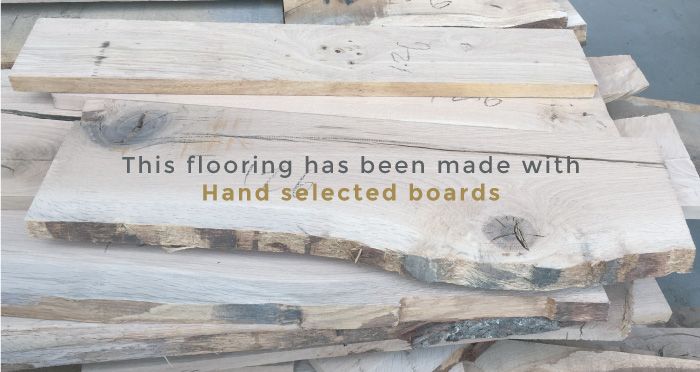 Hand Selected Boards
Character and quality go hand in hand with care, and each of our hand selected boards is chosen to make your floor unique.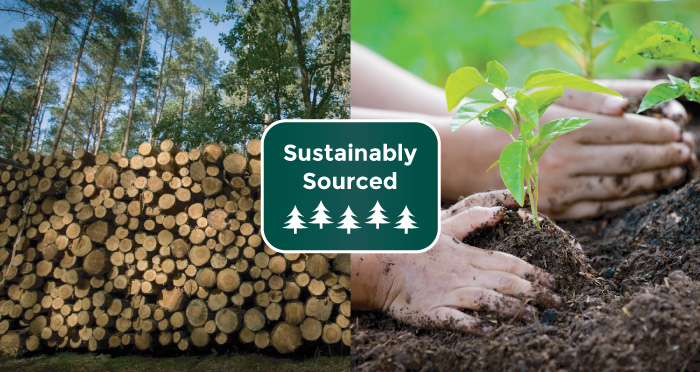 Sustainably Sourced Flooring
This flooring has been sourced from an approved source, meaning that it has come from only the most well maintained and sustainable forests. This helps preserve delicate ecosystems and ensures that native cultures and economies are respected.
/* LENGTHS */ ?>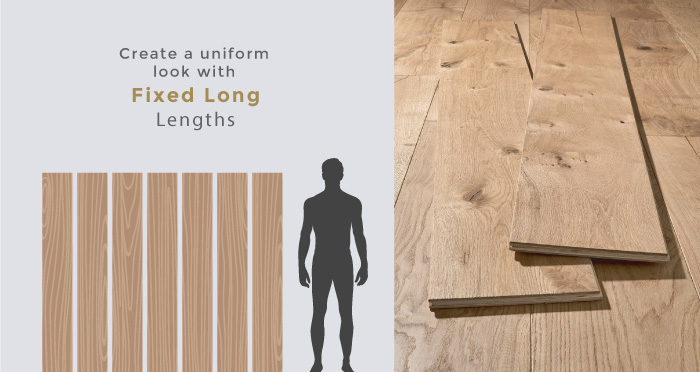 Fixed Length Boards
A grand and elegant option to really showcase natural wood grain patterns. Long planks offer outstanding character with a fixed, uniform finish.
/* GRADE */ ?>
Rustic Grade Boards
This Rustic Grade gives a truly authentic wood floor with bundles of character. Knots, Cracks and Colour Variation are all part of the unique look a rustic grade floor provides. Every plank is incredibly individual and with distinctive character and rich variation between planks.
/* WOOD ORIGIN */ ?>
French Oak
Bringing the 'va va voom' to our wooden flooring range, this Sustainably Sourced French Oak from the Burgundy region of France is of the highest quality and character.
/* JOINING SYSTEMS */ ?>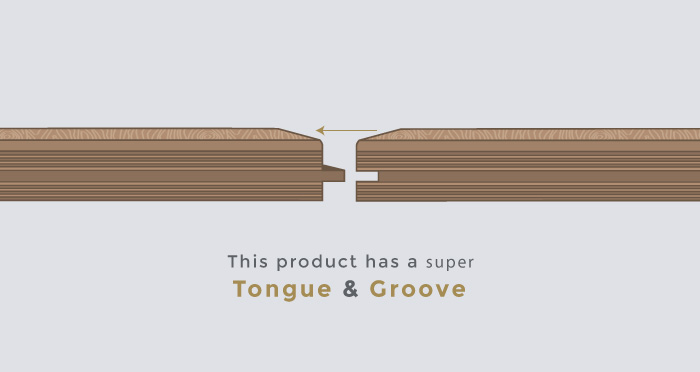 Super Tongue & Groove Fitting
Easy to lay and built to last, this product features a carefully designed system to give you a tight and secure fit.
/* WARRANTIES */ ?>
Gold Warranty
Protecting you for a full 20 years, our Gold Warranty covers your floor against manufacturing, click system and tongue and groove defects to give you full peace of mind.
Recommended
Colour Complimentary Touches
Finish your Trade Select 20/6 x 190mm flooring with our room edging and joining accessories.