direct wood flooring.
Who we are
We are a wood flooring company with a technological soul and a passion for the authentic & luxurious look of wooden floors. Powered by high quality products, advanced technologies, an abundance of knowledge and a dedicated, ambitious workforce, we're in a position to find the best wood and laminate products at the lowest prices - saving you money!
Wood Flooring
at its best
Nothing finishes a room quite like a wooden floor, it adds a touch of elegance and style to any room.
At Direct Wood Flooring we strongly believe that a wooden floor has a timeless natural beauty. It can transform a room adding touches of luxury and class whether it has a modern-rustic feel, a traditional style or even minimalist décor. To us, a wooden floor should provide comfort, longevity and splendor and due to its natural knots and beautiful imperfections create a unique look in every room. Due to this we endeavor to only sell the highest quality of durable wood to our customers in a wide range of finishes, colours and woods to cater for every taste and style.
Us
Our working culture is defined by our staff. Their positive attitudes and want for excellence is what drives our company forward.
Giving back is important to us, and our chosen charity, Macmillan Cancer Support is a charity close to many of our hearts. We regularly hold charity events within the office to help raise funds for this worthy cause.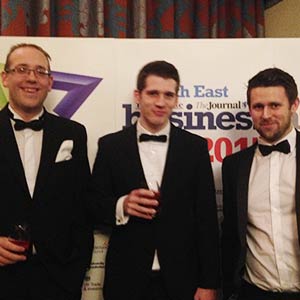 In our close knit office, building employee relationships is important. We regularly run team building exercises like bubble football and bowling helping us work together to the best of our ability.
Our contact centre is bursting with fully trained and knowledgeable staff with excellent Customer Service skills and knowledge on wood. Whether you have questions on which wood is best for you or what each of the finishes mean, our team will be more than happy to help, advise and offer their expertise.
This is how retail should work.
Our model
From start to finish there are many important processes and teams that collaborate to make and complete each stage of our unique infrastructure. We want our customers to have the finest service and product experience as possible.
We continuously listen to feedback from our customers, our staff and our suppliers and strive to improve our processes for the better.
This ensures we pay attention to each stage of our operation.
1) Partnering

We continuously search for high quality wood manufacturers to expand our ever-growing range. Our teams build exclusive relationships with many of the world's premier wood suppliers and keep on top of the latest trends to ensure we have the most beautiful, in-demand products for every season.

2) Engineering

To help our customers find the perfect wood floor for them, we ensure our teams are fully trained and knowledgeable and our site is filled with useful and comparable information to help them find the floor that suits their style and needs the best.

3) Fulfilling

All orders are processed through our 150,000-sq. ft. fulfillment center. Our state-of-the-art warehousing system allows us to pick, pack and despatch orders in record time, usually within one working day. This allows us to stay ahead of the competition by offering chosen day delivery on our luxury wooden floors.

4) Delivering

Each order is delivered by either our advanced in-house delivery network, or through a specially chosen courier. Each courier is specially equipped to carefully handle our quality solid and engineered wood flooring products.

5) Learning

With every click, delivery, return and step along the way, we gather a huge amount of data, informing every decision our company makes. Through the power of analytics, we're perpetually tweaking our model to make everything we do faster, smarter, easier and nimbler.