Finance Available on Orders over £500
+
If your order is over £500, you can spread the cost with one of our flexible payment options.
Find out more
Returns are free, just tell us within 100 days of receiving your order and we'll collect, refund or exchange.
For more details click here.
Rated 5 Stars on
+
Our service levels are second to none and we are rated excellent across many review sites, including Trustpilot.
Click here to read real customer reviews!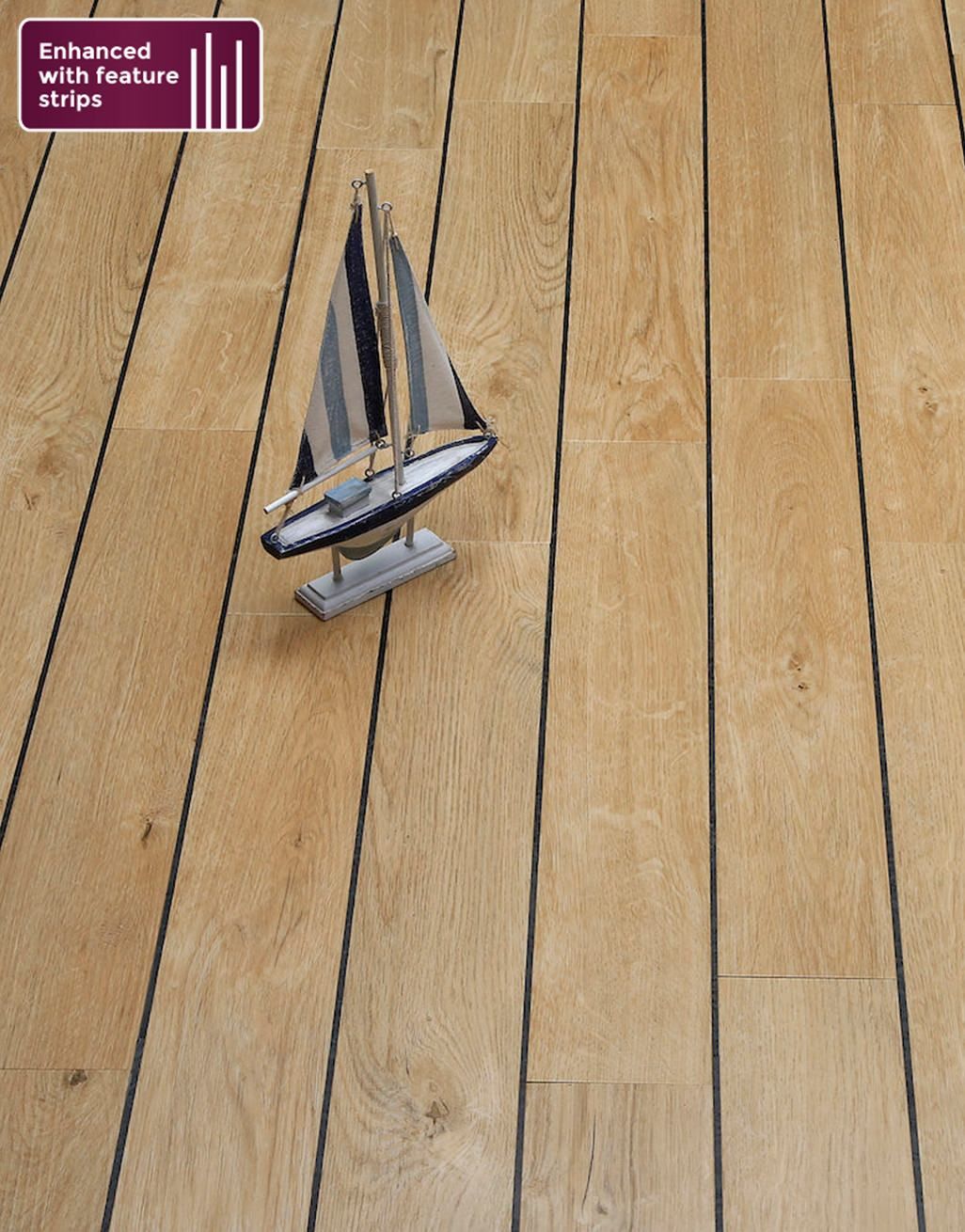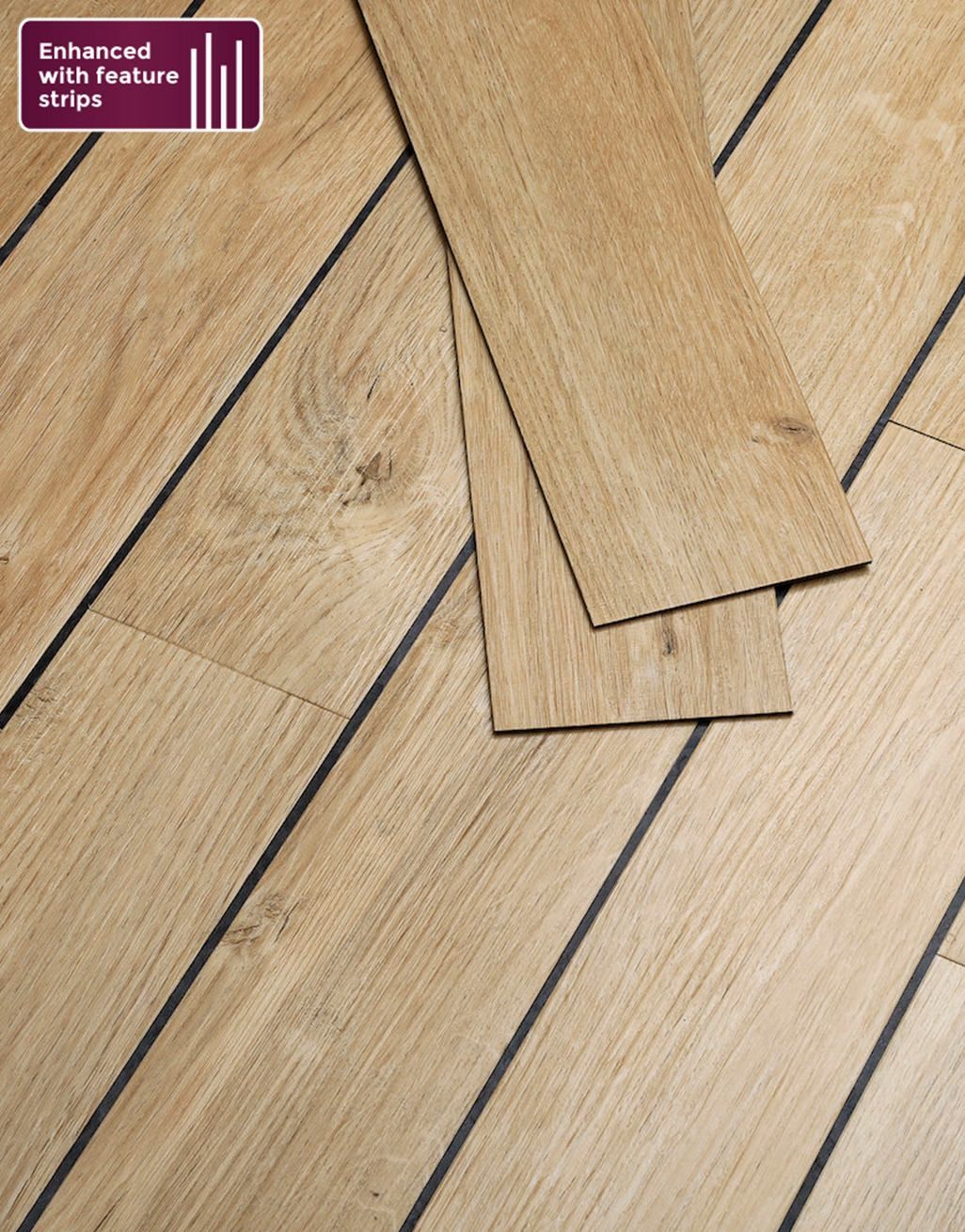 Herringbone - Natural Oak LVT Flooring
Placed at the middle point between a rustic floor and a neutral design, the Herringbone Natural Oak LVT flooring is an ideal choice for your home makeover project. Natural, warm colours brighten any room, while the subtle grain patterns and textures bring the character of solid oak into modern living spaces. The hard-wearing tiles measure 2.5mm in thickness and boast a tough wear layer of 0.55mm. As the surface resists stains, scuffs, dents, and other signs of wear, the tiles will look like recently installed for a long time. The wear layer also makes cleaning and maintenance as easy as possible. Whether laid in a traditional or a herringbone pattern, this luxury vinyl floor will enhance the appearance of your home for years to come. The floor comes with a 20-year residential and a 10-year commercial warranty. We don't recommend laying this product in areas where the temperature will reach 38°C as the product may curl. We also advise that this product be left for 72 hours prior to installation at room temperature.
Specifications
Residential Warranty
20 years
A closer look
Herringbone

2.5mm Thickness
Herringbone boards are 2.5mm thick.

0.55mm Wear Layer
Each pack of Natural Oak has a wear layer of 0.55mm thickness.
1.25m² Coverage
Each pack of Herringbone - Natural Oak LVT Flooring will cover 1.25m².
613mm Board Length
Each board in every pack of Herringbone - Natural Oak LVT Flooring is 613mm long.

102mm Board Width
Each board in every pack of Herringbone - Natural Oak LVT Flooring is 102mm wide.

20 Year Residential Warranty
This product comes with a great 20 year residential wear warranty.