It might not be an Italian getaway, but our brand new Naples range of luxury vinyl tiles (LVT) is sure to give your home a beautiful European twist. Available in both click and gluedown, Naples oozes elegance. Paired with LVT's versatility, this range is bound to make a statement on your floors.
Firstly, what is LVT?
Luxury vinyl tiles, commonly referred to as LVT or click vinyl flooring, are becoming an increasingly popular flooring option; both in residential and commercial properties.
The main benefits of luxury vinyl flooring include its durability. Each plank is constructed from multiple layers; including high-density glass fibre, solid vinyl and a robust wear layer. This makes it perfect for busy households and commercial spaces.
The design of LVT varies between wood, stone and tile. A design layer contains a printed image of the desired style. Then, an additional wear layer gives the flooring an authentic texture that perfectly aligns with the image below. The finished result is a high-end flooring that imitates the real thing to an impeccable standard.
If you'd like to find out more about LVT, our ultimate guide to luxury vinyl tiles contains all the information you need. For now, let's move onto our new Naples range.
Naples Luxury Vinyl Tiles
The Naples range of LVT features eight products with varying styles. Decide between two designs – tile or stone. Each of the two designs features four colours to choose from.
The Facts
£31.49²
2mm thickness
3mm wear layer
610mm tile length
305mm tile width
86m2 pack size
5 year residential warranty
£20.99m²
5mm thickness
3mm wear layer
610mm tile length
305mm tile width
79m² pack size
5 year residential warranty
Click or Gluedown?
Each item in the range comes in either gluedown or click. Whilst this doesn't change the design, there are some fundamental differences in how the product is fit:
Click LVT Flooring
More expensive and thicker than gluedown
Cheaper to fit than gluedown
No glue needed
Most commonly fitted as a floating floor
Most suitable for a DIY installation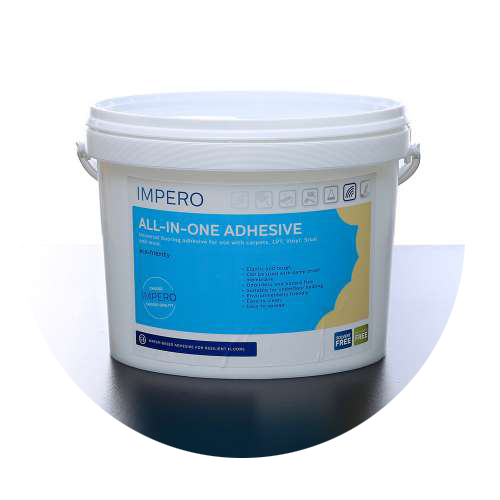 Gluedown LVT Flooring
When it comes to room suitability, the Naples range is perfect for any room in your home aside from conservatories (we don't recommend LVT for rooms that can exceed 38°C). LVT's composition means it's much more apt at dealing with fluctuating temperatures than its natural counterparts.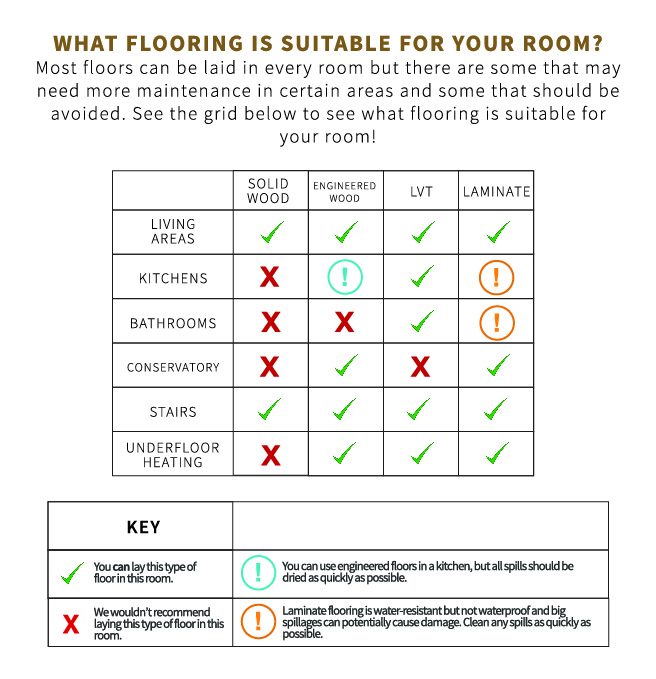 LVT is also water resistant, which makes it a perfect substitute for wood flooring in bathrooms and kitchens. In addition, the Naples range is compatible with underfloor heating.
Naples Stone Effect LVT
Within the Naples range there are four colours available in a stone effect: Pompeii, San Carlo, San Gennaro and Vesuvius.
Naples Tile Effect LVT
Naples also includes four variations of a tile effect design: Astroni, Francesco, Lorenzo and Marianella.
If you're unsure which to choose, you can order up to four free samples. Our friendly experts are always on hand to help with any questions or if you'd like to place an order. Simply call 03308 088 777 or email [email protected].