Laminate flooring is extremely popular for home renovations due to the low cost, ease to install and fantastic end results. We are delighted to announce we have a gorgeous new range to introduce you to. Ascending from the Swiss mountain tops, our stunning new Mountain Laminate Range features 8 authentic colour tones to bring the true feel of nature to your home.
Designed to resemble solid oak perfectly, the Mountain range features 3D wood effect technology and a 4-sided V groove bevel that enhances its authentic profile. The AC4 surface will help to keep this laminate flooring looking flawless throughout its lifespan as cleaning and maintenance is easy and fuss-free. Capable of withstanding heavy traffic and coping with the pressures of a busy family home, the 25 year residential warranty gives you peace of mind that the range is built to last.
Memorable yet practical at the same time, this laminate is perfect for a modern interior with sleek furnishings or traditional settings which can appreciating the detail in the planks. This flooring simply cannot be overlooked, no matter where it is installed. The stunning swatch of grey wood & brown covers all options depending on what shade you want to go. True to grain textures catch your attention and will give any room setting a more sophisticated look.
Grey Laminate Flooring Tones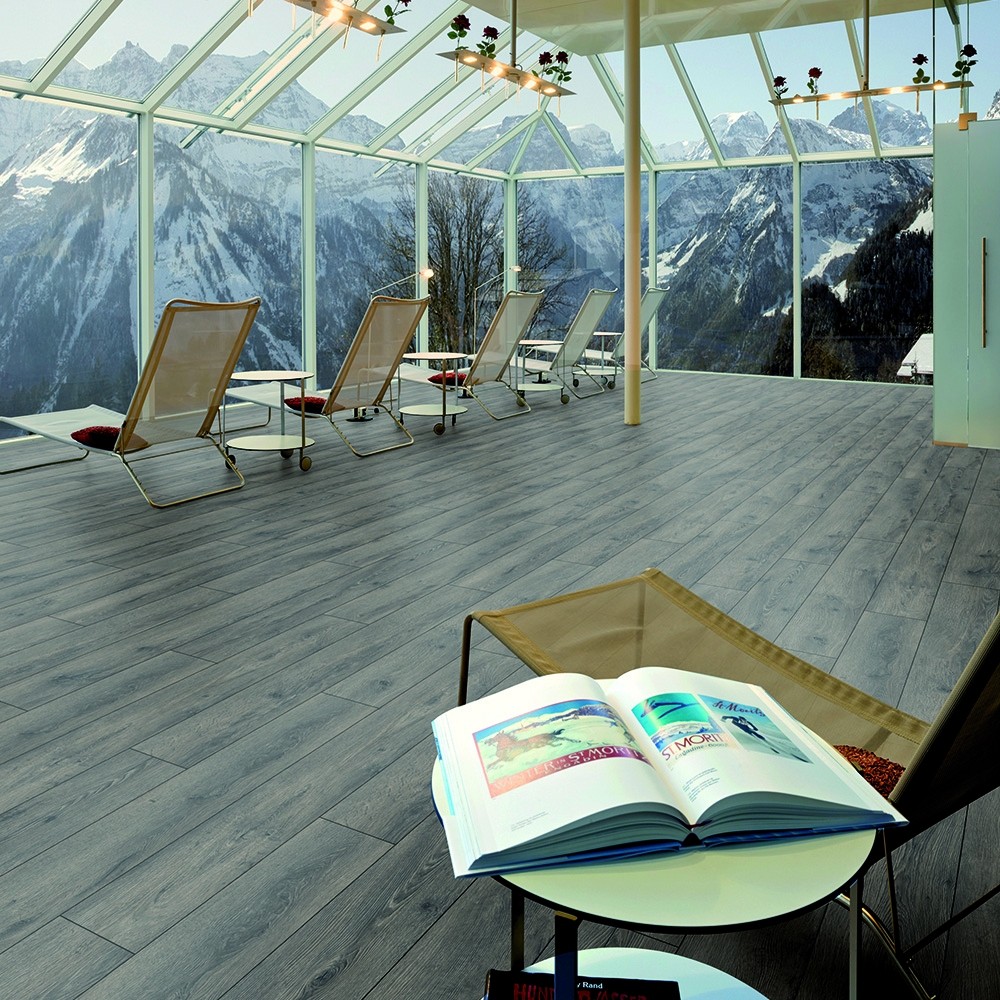 Mountain - Summit Oak Laminate Flooring
Brown Laminate Flooring Tones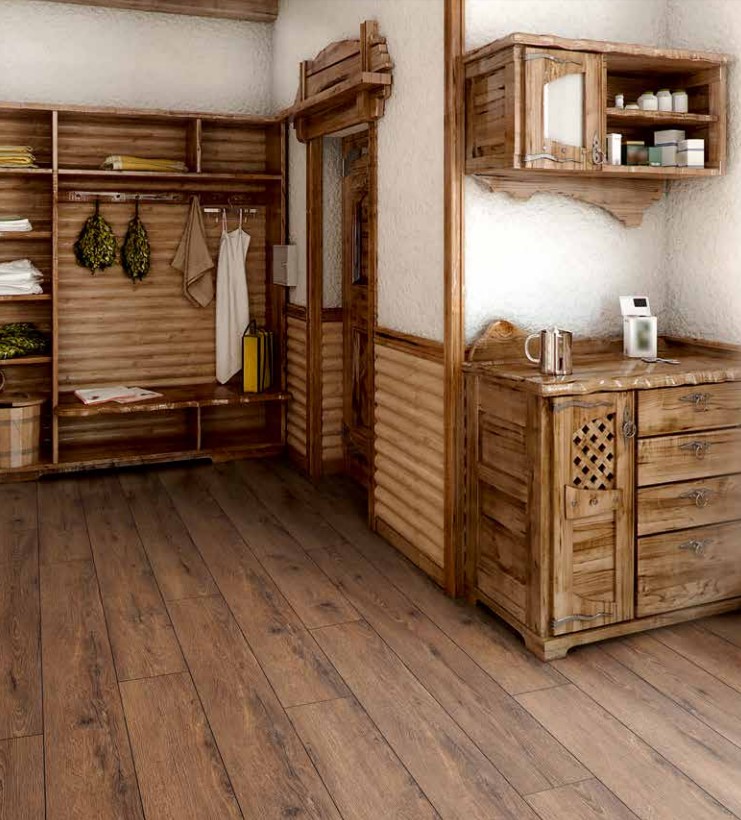 Mountain - Forrest Oak Laminate Flooring
Laminate in general is a great flooring range; when it comes to variation of design and value for money it far surpasses its rivals. The Mountain range won't disappoint. At a fantastically low price, it's not only ultra-stylish but affordable too.
Order your free samples today!